Around 1 in 6 people working in Wales are affected by a mental health condition and those in caring professions report the highest rates of stress, anxiety, and depression*.
That's why Canopi expanded its services to social care staff in May 2022. Since then, over 347 staff from social care have contacted our service to ask for support with feeling depressed, anxious, or other concerns about their mental health.
"In these challenging times, Canopi is a further source of support to staff working in social care. Since Canopi's launch, social care staff from across Wales have contacted us for a variety of reasons. As we enter our second year, ongoing promotion of Canopi to the social care workforce continues to be a priority."
Professor Fiona Verity, Deputy-Director of Canopi.
Helping social care staff across Wales
Both social care and NHS staff from across Wales can access support through Canopi. We are particularly here to help those who don't have access to or are concerned about contacting employer-based support options.
We're very proud to have helped social care staff from across the country: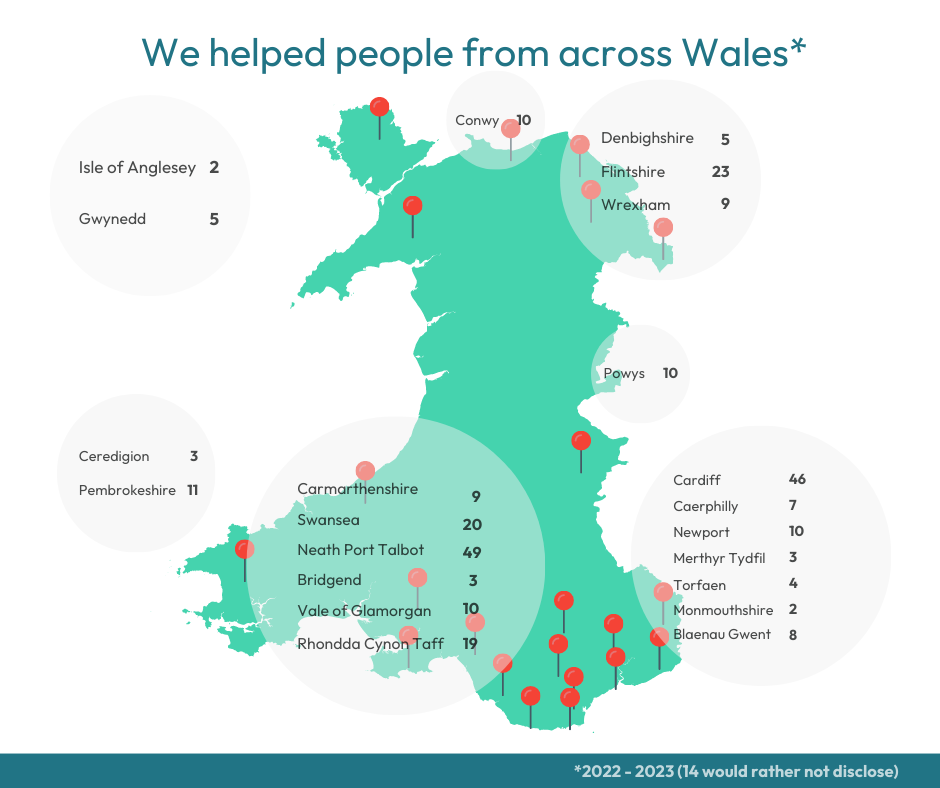 Who asked us for support?
Mental health difficulties can affect anybody. People who asked us for support work in various roles within the social care sector: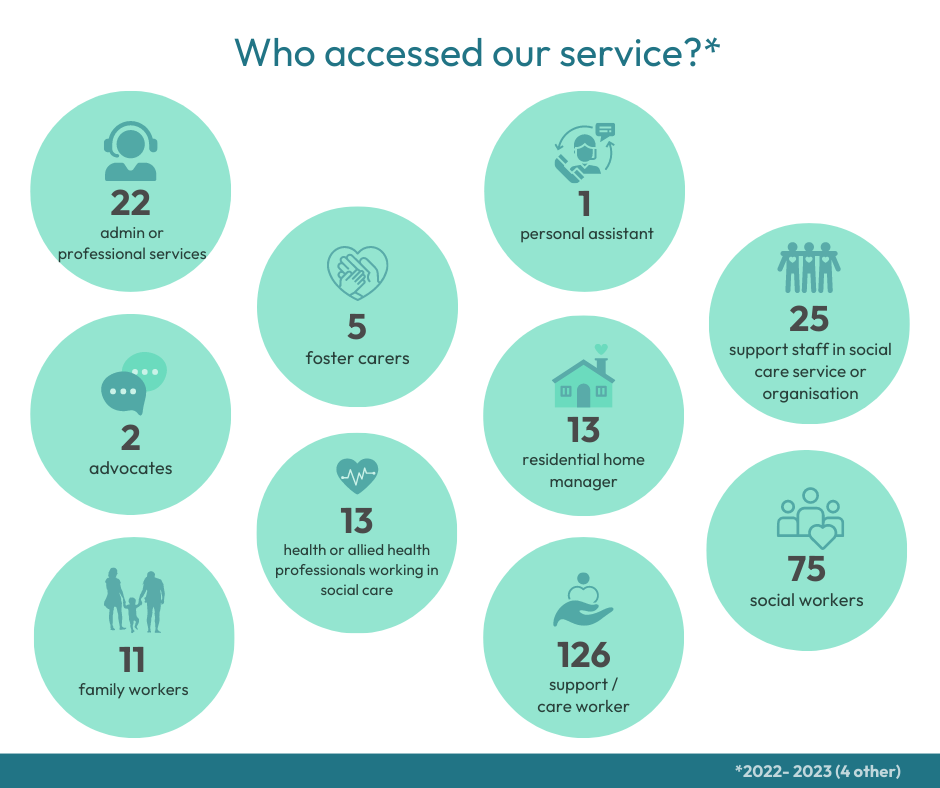 How does the service work?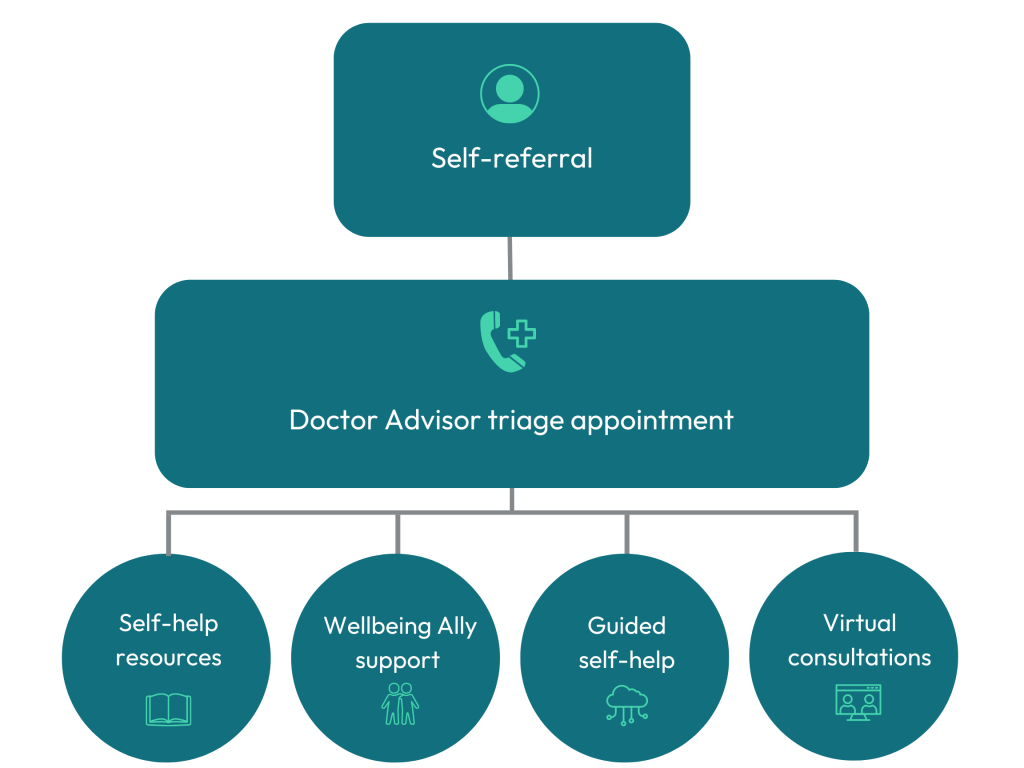 Canopi is a free and confidential service for those working in social care and the NHS in Wales. Simply refer yourself online and we'll send you a link to our booking portal, where you can make an appointment with one of our Doctor Advisors.
Together, you can decide on a personalised and tailored approach to addressing your needs. This could be access to free self-help materials, or other therapist-guided alternatives.
Refer yourself
If you're part of the social care workforce in Wales and need support, find out what we can offer you today:
Spread the word
Genuine conversations around the wellbeing of our colleagues are important to build trust and raise awareness around mental health. There are still many social care staff in Wales who have not heard about our service just yet.
Help us to spread the word about our service by ordering promotional posters and postcards for your workplace or chatting to your colleagues about some of the services that we offer.
*According to NICE, cited by HEIW.