The cost of living crisis is severe for many people working in social care.
"It's so important to remember to look after your own wellbeing, especially when you care for other people. Money worries often play a bigger part in our wellbeing than we realise, and can be overwhelming."
– Bec Cicero, Workforce Wellbeing Lead at Social Care Wales.
Alongside everything else, financial hardship can have an impact on mental health. Financial hardship can have a major effect on our ability to do things that support our wellbeing such as taking exercise, doing enjoyable things and having good sleep. People experiencing financial hardship can experience a range of challenging emotions which can affect our ability to work, relax and sleep. This is where Canopi is here for you.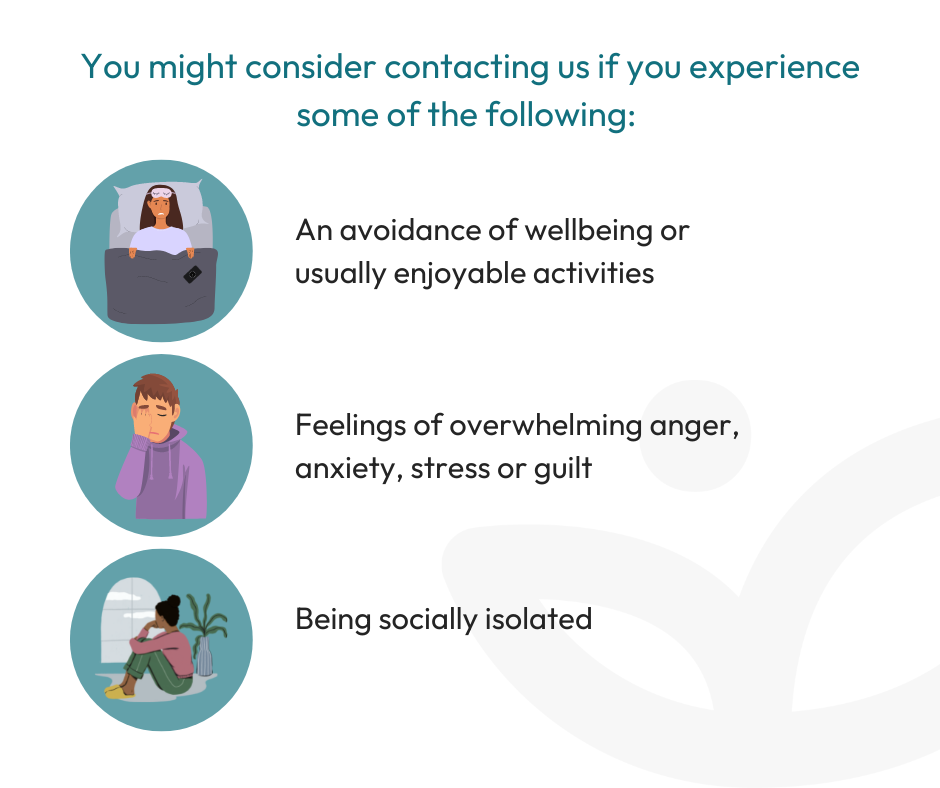 You might consider contacting Canopi if you experience some of the following:
An avoidance of wellbeing or usually enjoyable activities: financial hardship can make these activities difficult or impossible.
Feelings of anger, anxiety, stress, or guilt that interfere in your daily life: you may feel intense worry about your finances, or even feel guilty about the way you are coping.
Becoming more socially isolated: we may find ourselves saying 'no' to social activities and feel alone as a result.
When should I ask for help?
Please reach out if you notice that your mental health is suffering, and this is starting to impact on your personal or work life.
"If you're worried about anything, make sure you talk to someone. Services like Canopi can give you the tools you need to look after your own wellbeing and deal with the things that are worrying you."
The diagram below might help show what we mean. You can think of wellbeing as a spectrum. At one end, an individual might be functioning healthily, but some common forms of distress such as worrying about your finances can develop into poor mental health.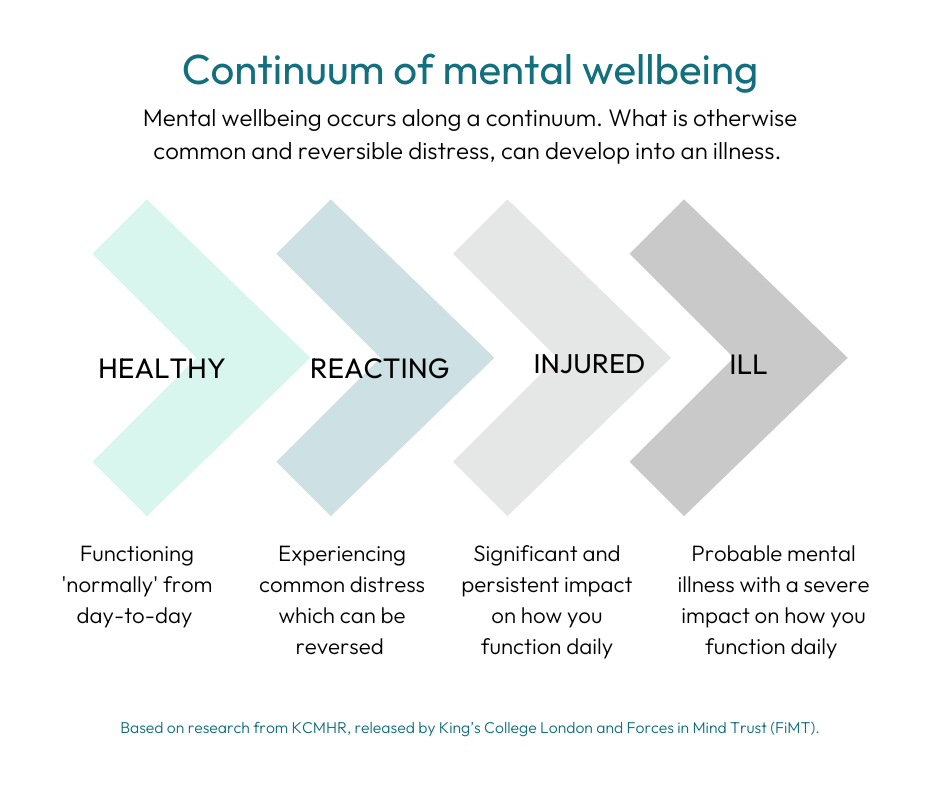 Healthy: your financial concerns are not having an impact on your daily life, and you are able to function 'normally'.
Reacting: your financial concerns are causing some distress, though this is reversible. It is important to get help at this point if you feel unable to manage your worries.
Injured: your financial concerns have developed into an acute anxiety or feeling low, and this may impair your ability to function daily, such as compulsively checking your finances or avoiding them altogether.
Illness: you are experiencing illness which severely impairs your ability to complete daily tasks.
What can Canopi offer?
If you're living in Wales and work for the social care sector (or the NHS), you can refer yourself to Canopi and have a telephone consultation with one of our Doctor Advisors.
Together, you will discuss a personalised approach to support your mental wellbeing, tailored to your needs. This could be:
Wellbeing Ally Support by meeting with a colleague from the health or social care sector
Self-help resources which you can access for free
Cognitive Behavioural Therapy (CBT) with an accredited specialist
Therapist-Guided CBT which involves a more independent approach with some support from an accredited specialist.
"If you manage other people, or have a role in looking after well-being in your organisation, take a look at some of the resources available in Your well-being matters: workforce health and well-being framework or head to canopi.nhs.wales to find out more about their service."